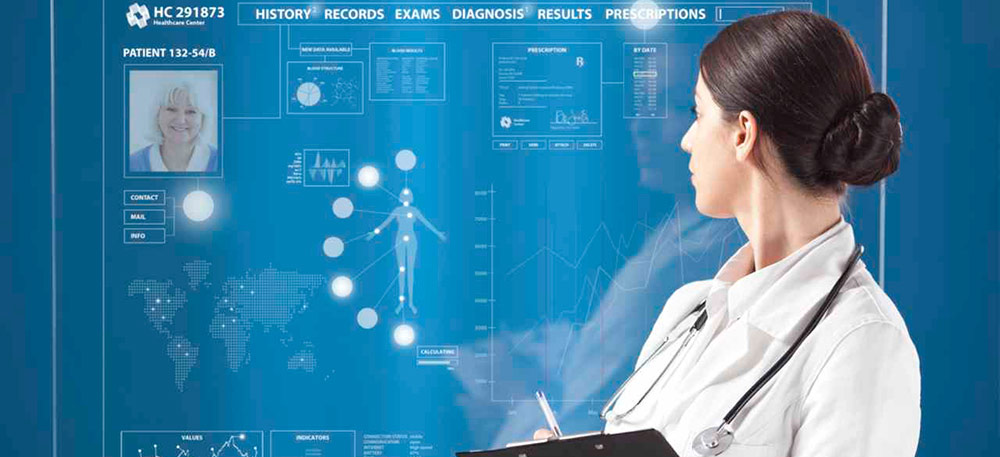 Healthcare is a vastly changing field that has an impact on everyone.  NAMME's purpose is to help navigate the dense and often confusing path to understanding these changes and knowing one's role in the process.   It is especially difficult for those who have historically been underserved in the healthcare arena.  As health professionals, administrators and faculty, we work as a team to ensure quality healthcare resources for all. As students, it is important for you to acquaint yourself with critical issues that impact the quality of healthcare in our nation.

.

Affordable Healthcare Act (Obamacare)
The Patient Protection and Affordable Care Act (PPACA), commonly called the Affordable Care Act (ACA) or "Obamacare", is a United States federal statute signed into law by President Barack Obama on March 23, 2010 to significantly overhaul the U.S. healthcare system as an attempt to provide affordable healthcare for all citizens and permanent residents.  Most of the major provisions of the law will be phased in this year, and the remaining provisions will be phased in by 2020.
Learn more about how this will affect you as a healthcare provider or administrator at: http://www.hhs.gov/healthcare/rights/law/index.html

.
Fighting Health Disparities
According to the Center for Disease Control (CDC), the future health of the nation will be determined to a large extent by how effectively we work with communities to eliminate health disparities among those populations experiencing a disproportionate burden of disease, disability, and death. The CDC's Office of Minority Health & Health Equity produces an annual report highlighting health disparities and inequities nationwide.  In order to change this phenomenon, we must stay informed about the matter.
For more information, visit: http://www.cdc.gov/minorityhealth/CHDIReport.html

.
Healthy People 2020
Healthy People is managed by the Office of Disease Prevention and Health Promotion (ODPHP) within the U.S. Department of Health and Human Services (HHS).  Its purpose is to provide a science-based, 10-year national objectives for improving the health of all Americans.  Healthy People 2020 set as its top 2 major goals:
To identify nationwide health improvement priorities
To increase public awareness and understanding of the determinants of health, disease, and disability and the opportunities for progress.
For more information, visit: http://www.healthypeople.gov/2020/default.aspx

.
Mesothelioma Veterans Center
The Mesothelioma Veterans Center was created to provide information and assistance to veterans regarding treatment, clinical trials, and VA benefits for veterans suffering from asbestos illnesses. The MVC was founded by retired veterans and veterans advocates who have helped hundreds of veterans get approved for their VA benefits after developing mesothelioma or asbestos-related lung cancer from their asbestos exposure in the military.
For more information visit: https://www.mesotheliomaveterans.org/

.
Teaching Cultural Competency
The goal of cultural competency in healthcare is to aid in shaping the behavior of future health care professionals ultimately preparing them to be sensitive to the needs of an increasingly diverse population.  The National Center for Cultural Competence (NCCC) provides national leadership and contributes to the body of knowledge on cultural and linguistic competency within systems and organizations.
For more information, visit: http://nccc.georgetown.edu/
.

.
The Future of Personalized Medicine
The mission of the Personalized Medicine Coalition (PMC) is to build a foundation that underpins the advancement of personalized medicine as a viable solution to the challenges of efficacy, safety and cost.  The PMC defines Personalized Medicine as the use of new methods of molecular analysis to better manage a patient's disease or predisposition to disease.  Personalized medicine is likely to change the way drugs are developed and medicine is prescribed.
Read more about it here at: http://www.personalizedmedicinecoalition.org/about
.
.
Earning an Online Healthcare Management Bachelor's Degree
Students interested in earning their healthcare management degree online should consider things like which careers the degree prepares you for, salary opportunities, course descriptions, the application process, accreditation, graduation rates, and potential graduate programs. This page will help prepare you by providing everything you need to know before enrolling.
.
Online Bachelor's in Healthcare Management
Online Master's in Healthcare Management & Administration
The Centers for Medicare and Medicaid projects U.S. spending on healthcare will increase to $5.7 trillion by 2026. While that may be bad news for the overall health of the country, it's good news for healthcare professionals. An online master's in healthcare management and administration can prepare you for a leadership role in this exploding industry. Find out which colleges and universities offer the best online MHA programs and what careers this versatile degree can lead to.
.
[spoiler title="VIDEOS"]
[/spoiler]
[spoiler title="ARTICLES"]
[/spoiler]