Types of Membership & Fees

Types of memberships
A Regular member is an individual who is employer by an accredited college, university, program or organization with a focus on training, supporting and advocating for the development of underrepresented students in the health professions.  You will have an opportunity to be at the forefront of educating the best and brightest ethnic and racial minority students as they embark on their lives in health care.  (click here to Join)
A Retired membership is an individual who has retired from institutions or organizations where their primary roles/duties involved the work congruent with the NAMME mission.  Must have maintained five consecutive years of paid regular membership prior to being a retired member. Documentation of retirement is required for acceptance of this membership status. (click here to Join)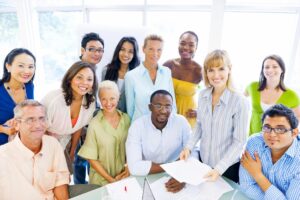 A Student member is any student who is interested in the promotion, education and support of underrepresented minorities for the health professions.  This is a non-voting category of membership.   As a NAMME member, you will have the opportunity to apply for scholarships, compete in research competitions, and meet other students who have similar goals and pursuits in the field of health care (click here to Join)
An Honorary member includes those individuals who make outstanding contributions to increasing underrepresented minorities' access to the health professions.  This is a non-voting category of membership and must be recommended by a current member of NAMME.
Membership in NAMME is not transferable or assignable.
NAMME membership fees
| Type of Membership | Fees |
| --- | --- |
| Regular | $190/year |
| Retired | $75/year |
| Student | $40/year |
| | |
NAMME has adopted an annual membership renewal process.  Your annual renewal date will be one year after the date of your application. Individuals will be sent a renewal reminder by email two months and one month in advance of the renewal date.  If membership is not renewed before the renewal date, members will receive a further reminder two weeks after their renewal date.  Membership status will end one month after the renewal date has passed if the membership is not renewed.
Direct questions on membership to info@nammenational.org.