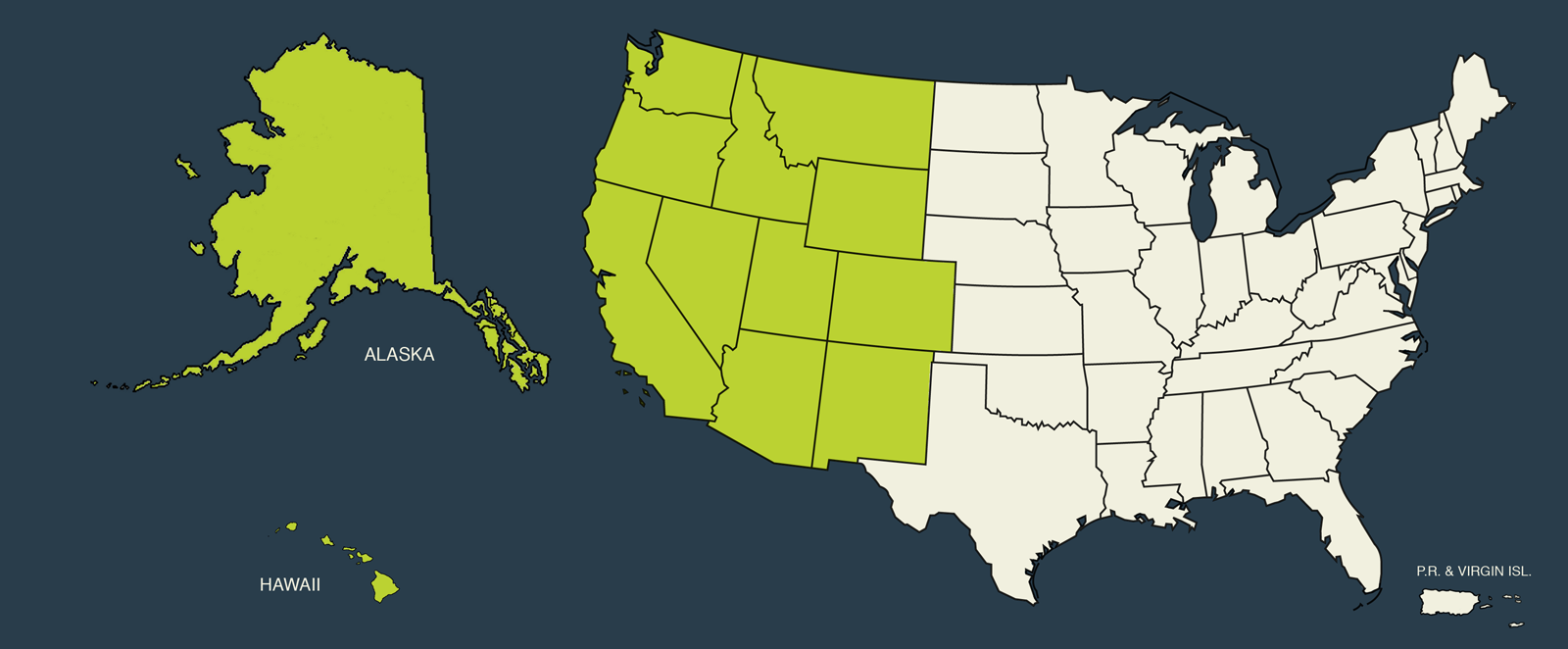 Welcome to the Western Region
The Western Region is composed of the following: Alaska, Arizona, California, Colorado, Hawaii, Idaho Montana, Nevada, New Mexico, Oregon, Utah, Wyoming and Washington State.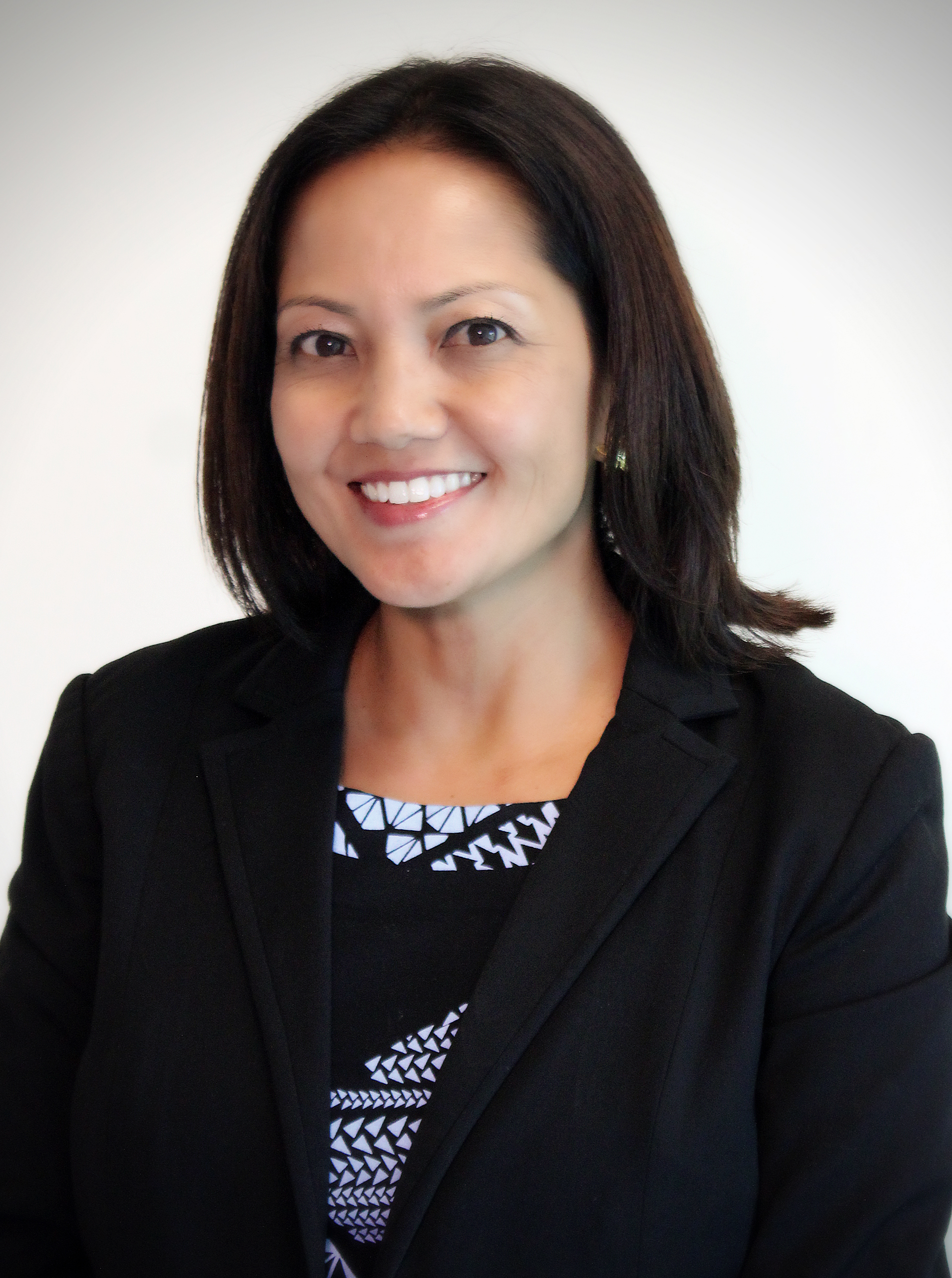 Winona K. Lee, MD
University of Hawaii
John A. Burns School of Medicine
651 Ilalo Street MEB 306H
Honolulu, HI 96813
winonal@hawaii.edu
The Western Region welcomes you to join us in developing initiatives and collaborations to ensure diversity in all the health professions. Our region's focus is to support the success of diverse students at all levels of the health professions pathway and to provide timely and impactful professional development opportunities to our members. If you are interested in joining NAMME as a new member, please contact Dr. Winona Lee at winonal@hawaii.edu for more information.
Many of our members continue to serve on the front lines of the COVID-19 pandemic in areas of health, education, research, social justice, and advocacy. We thank you for your service and are here to support you!
Black Lives Matter Statement
As members of the Western Region National Association of Medical Minority Educators (WR NAMME), we come together as health professionals, educators, administrators, and leaders in solidarity and in support of Black Lives Matter. We denounce racism in all forms and are committed to expanding our education and advocacy efforts to dismantle institutional racism, end racial violence, and achieve health equity for all.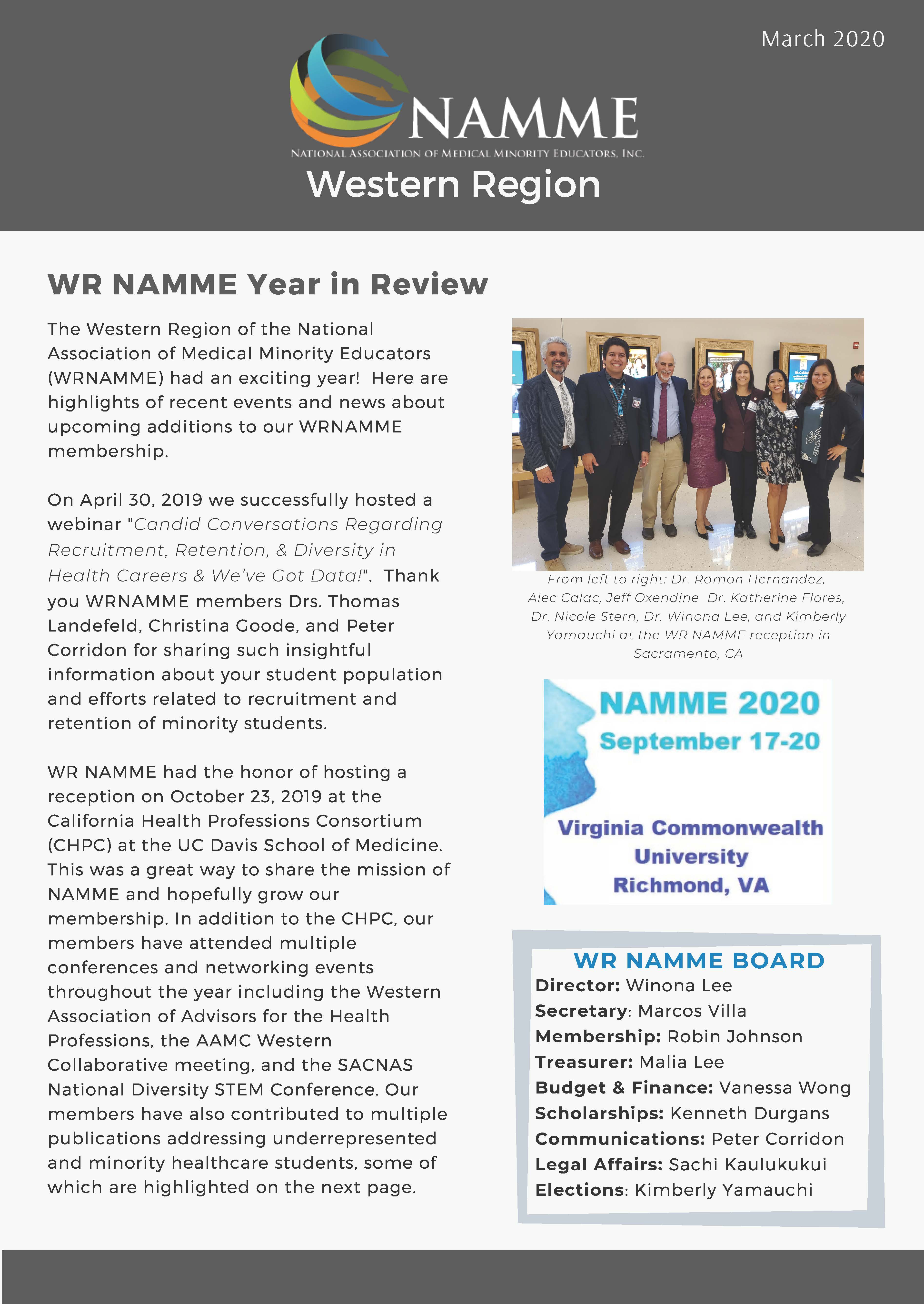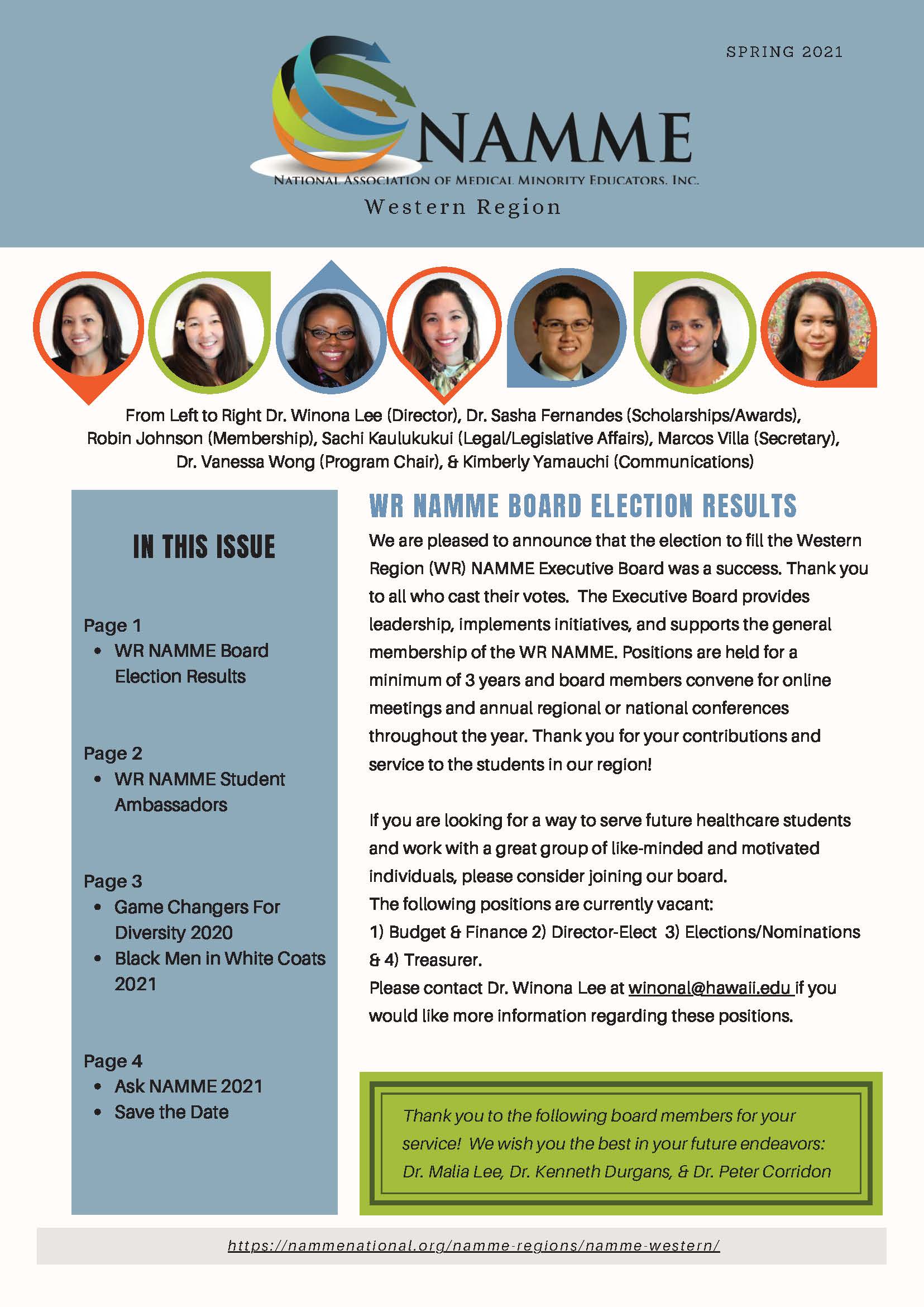 Director
Winona K. Lee, MD
University of Hawaii, John A. Burns School of Medicine (JABSOM)
(808) 692-1030
winonal@hawaii.edu
Treasurer
Vanessa Wong, MD,
University of Hawaii JABSOM
Regional Committee Chairs
Student Ambassadors
Hanifa Ha
Erina Horikawa
Jassica Kailey
Wajeha Mahmoud
Piueti Maka
Budget & Finance
Vanessa Wong, MD
University of Hawaii, JABSOM
Communications
Kimberly Yamauchi, MPA
University of Hawaii, JABSOM
Legal/Legislative Affairs
Sachi Kaulukukui, MS
University of Hawaii, JABSOM
Scholarship/Awards 
Sasha Fernandes, MD
University of Hawaii, JABSOM